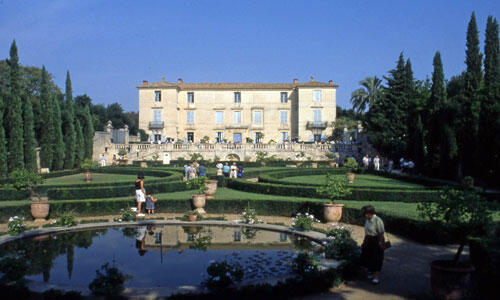 JARDINS, VINS ET CHATEAUX AUTOUR DE MONTPELLIER
Oenological
in Montpellier
This route is an invitation to a "green" outing with friends to visit châteaux and quality wine estates.
In Montpellier and the surrounding area, enjoy some beautiful walks in the gardens and discover our "Follies". These splendid mansions are symbols of 18th century taste and the art of living in our region. Try our wines with moderation!
To the north-east, visit the heritage of Castries.
Difference in height

518 m

Documentation

GPX / KML files allow you to export the trail of your hike to your GPS (or other navigation tool)
518 meters of difference in height

Maximum altitude :

80 m

Minimum altitude :

12 m

Total positive elevation :

518 m

Total negative elevation :

-502 m

Max positive elevation :

36 m

Min positive elevation :

-39 m